Romantic Man Contest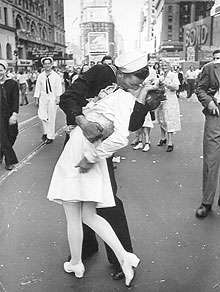 Advertiser Staff

A "Back to Romance" special, featuring four finalists in our Most Romantic Man contest, airs on KGMB 9 at
9 p.m. on April 21, with a repeat broadcast at 6 p.m. on April 26. Advertiser readers will vote online from 12:01 a.m. Monday, April 21 through midnight Saturday, April 26 to choose a grand prize winner from our four finalists.

The grand-prize winner and his date will be flown off on a free weekend in New York City, with tickets to a Broadway show, luxury hotel, romantic dinner and car service. The contest is sponsored by The Honolulu Advertiser, KGMB and the Hawai'i Romance Festival.

Finalists are Chris Deringer, 25, of Aiea; Jicky Ferrer, 51, of Mililani Mauka; Leovigildo "Leo" Ramirez, 63, of Makakilo; and Andrew Yoza, 60, of Mililani. Besides the honor of being named the Most Romantic Men in town, and their starring roles in KGMB's "Back to Romance" TV special, all four of these men are getting tickets to the Hawaii Romance Festival, May 2-11, and a romantic dinner at Morton's, limo, hotel, lei and a bouquet from Watanabe Florist, and etched champagne glasses from Daga.

For more on the Hawaii Romance Festival, go to www.hawaiiromancefestival.com.
Check out our past contestants and read their stories below.
ANDREW YOZA




From: Mililani | Age: 60 | Occupation: Retired from Hawaiian Telcom, currently working for Hawaiian Airlines as a plane cleaner Nominated by: His wife
[See full Bio] [See nomination]




BOB LAMB




From: Kea'au, Big Island | Age: 71 | Occupation: The retiree works part time as a tour guide at Paradise Park
Nominated by: His wife, Sami
[See full Bio] [See nomination]




CHRIS DERINGER




From: 'Aiea | Age: 25 | Occupation: Merrill Lynch financial adviser and U.S. Army reservist
Nominated by: His mother-in-law
[See full Bio] [See nomination]




HAROLD SIMPSON




From: Salt Lake | Age: 62 | Occupation: The retired Army man works part time as a tour guide on the USS Missouri and volunteers at Fisher Houses at Tripler Army Medical Center.
Nominated by: His wife
[See full Bio] [See nomination]




JICKY FERRER




From: Mililani Mauka | Age: 51 | Occupation: Federal civil-service multimedia branch chief
Nominated by: His wife
[See full Bio] [See nomination]




KENNETH McFARLAND




From: Danville, Calif., and Wai'ula'ula on the Big Island | Age: 65 | Occupation: Civil engineer
Nominated by: His wife
[See full Bio] [See nomination]




LEOVIGILDO 'LEO' RAMIREZ




From: Makakilo | Age: 63 | Occupation: Retired Navy man, now part-time chauffeur for wife, Perlita.
Nominated by: His son, Gil
[See full Bio] [See nomination]




RODNEY BOUCHER




From: 'Ewa Beach | Age: 49 | Occupation: Retired Navy man (24 years active duty)
Nominated by: His wife
[See full Bio] [See nomination]