Eye on fall fashion
u has a posse of stylish women who serve as scouts for the latest objects of desire. Fashion Forum members have a passion for style and design. None are trend slaves; some are designers in their own right, and each has a unique personal style. Here's the item each loves most this season.
PHOTOGRAPHS BY NORMAN SHAPIRO
Tina Vines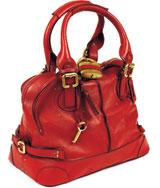 Intern, Betsey Johnson, NYC
Gotta have: A vermilion Chloe Paddington bag (Neiman Marcus, $1,800). "It's a fabulous vibrant color and is big enough to fit everything I'll need on a day-to-day basis during my internship. ... It's stylish enough that I can use it all day and then to go out after work."
Pualana Lemelle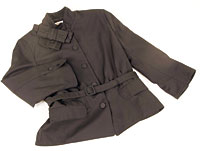 Public relations assistant, The Contemporary Museum
Gotta have: Stella McCartney jacket (H&M San Francisco, $99). "Structured jackets do my body good. Menswear on women has always been sexy (think Katharine Hepburn) and I'm pleased to see it make a comeback."
Lacy Matsumoto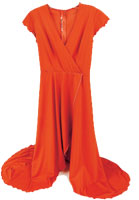 Producer, Urban Pacific — a fashion event showcasing independent designers
Gotta have: Vintage dress (Stylus Honolulu, $12). "This dress is a favorite because it can be dressed up and made elegant or dressed down for a casual look. The color is great for fall."
Willow Chang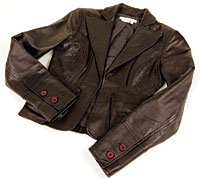 Artist, entertainer, educator
Gotta have: Leather jacket (BCBG, $250). "Leather is a staple for fall. Since this is so lightweight, I can wear it here and for travel. It's structured and versatile and can be worn in many ways. I love the color, a chocolate brown that's a nice alternative to black."
Toby Portner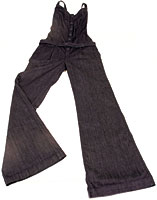 Teacher, fashion designer
Gotta have: 7 For All Mankind pantsuit (Neiman Marcus, $198). "A one-piece pantsuit that doesn't wrinkle can go from work to play and back to work again. It travels well, too, as it packs flat."
Chanel Shiraishi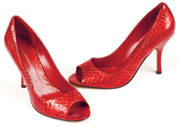 HPU student, majoring in international relations
Gotta have: Red pumps (Nordstrom Shoes, $60). "These are my passion! For me, red peep-toe pumps are almost as much of a staple as a little black dress."
Lisa Kajihara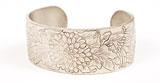 UH-Manoa student, majoring in apparel design and merchandising
Gotta have: Pewter bangle (Salisbury Pewter Boston, $30). "The thickness of the bangle, paired with the delicate detail in the floral design, make this cuff a perfect blend of strong and graceful. It pairs well with fall's masculine fabrics and cuts."
Melissa May White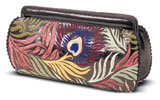 Environmental planner, freelance fashion writer
Gotta have: Her Isabella Fiore "Peacock Shock" clutch (ADASA, $325). "I adore Art Deco and Art Nouveau motifs, so I was thrilled when feathers made a splash on the fall runways. This clutch utilizes of-the-moment materials to achieve a vintage, timeless quality, a combination I find irresistible."