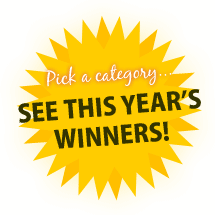 BEST OF THE BEST 2009
The Best of the Best Awards represent what readers of The Honolulu Advertiser have designated as top performers in each award category.

These readers determine award winners by selecting top picks in each category and submitting their votes.

As you read through this section, it's likely you'll recognize some award recipients, while others may be unfamiliar.

However, by the time you reach the final page, you'll likely apt to have a better appreciation for the restaurants and nightclubs, the goods and services, the schools, activities, professionals and more that represent all that is 'no ka oi' in and about our islands.