Where to send contributions

By Brandon Masuoka
Advertiser Staff Writer

A 43-year-old man whom police suspect of beating and robbing a 81-year-old Canadian tourist in a Waikiki hotel Tuesday now could face a murder charge following the victim's death yesterday.

Steven Michael Hauge is accused by police of striking Canadian tourist Norman Chaplan more than three times on the head with a rock and stealing his wallet inside the 'Ohana Waikiki West hotel lobby restroom at 2330 Kuhio Ave. about 1 a.m. Tuesday.

After the attack, Chaplan underwent immediate surgery and was placed on life support at the Queen's Medical Center. He died at 3:27 p.m. yesterday.

"We are investigating that case as a homicide," Honolulu Police Chief Lee Donohue said. "This is horrific, and it's a tragedy. Our hearts go out to the family of the Canadian visitor."

Donohue said police are completing the investigation and he couldn't pinpoint when a murder charge might be filed.

A spokesman for Chaplan's family said it did not want to comment yesterday.

Chief cites speedy arrest

Meanwhile, authorities yesterday charged Hauge in connection with an attack on a 25-year-old Waikiki man on Kuhio Avenue a day before the attack on Chaplan. Hauge also is being investigated in connection with a burglary at the Ocean Resort Hotel Waikiki on Tuesday about six hours after the beating of the Canadian.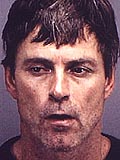 Suspect Steven Michael Hauge has been convicted of 46 previous charges, mostly misdemeanors.

The robbery Monday and beating and burglary on Tuesday occurred within a 29-hour span.

Hauge was charged with second-degree robbery, two counts of kidnapping, first-degree terroristic threatening and first-degree burglary. He is being held in lieu of $100,000 bail and was scheduled for an initial appearance in District Court today.

Yesterday, Donohue said he wanted to assure visitors that Honolulu remains a safe city. "For a large major city in the United States, last year we had 24 homicides. This is our fifth homicide this year, which is very low for a major city in the United States. The 30-year average for homicides in Honolulu has been about 37 a year."

Donohue said there is an adequate number of officers in Waikiki and cited the speedy arrest of Hauge as an example of their work.

Rika Ikeda, president of the Visitor Aloha Society of Hawai'i, said she hopes people do not view the beating death as representative of the overall crime picture in the Islands. "I know things happen," she said. "It could have happened anywhere. It's unfortunate it happened here."

45 previous convictions

According to the Criminal Justice Data Center, Hauge has been convicted of 45 crimes, mostly misdemeanor offenses, dating back to 1977. Of those, nine are felonies including terroristic threatening, assault, forgery-counterfeiting and credit card offenses.

Yesterday, Donohue was asked how a person with 45 convictions could be walking the streets.

"I guess it's part of our system we have here in America," the chief said. "It's not new to us. I guess the paroling authorities and everybody else who handled the incarceration felt that he was eligible for a release, and he was released."

Donohue said tips from the public and an ensuing police investigation led to the arrest of Hauge. He was arrested Wednesday morning after police saw him spit out peanut shells on a sidewalk, according to police.

Hauge was booked on suspicion of robbing the Canadian and also attacking 25-year-old Michael Piatt of Waikiki on Monday morning. The burglary remains under investigation.

Piatt, who works at the Hawai'i Convention Center, said he filed a police report Monday and later recognized his assailant when he saw surveillance photos of the suspect on Wednesday morning.

Piatt said he identified his assailant through a photo lineup Wednesday afternoon. Earlier, he told police that a man assaulted him, tied him up and tried to swindle money from his girlfriend through the Internet.

Approached on street

According to Piatt, he had just finished a night of drinking and partying in Waikiki, purchased sandwiches from a Kuhio Avenue Jack in the Box and started walking home when a man approached him about 2:30 a.m. on Monday.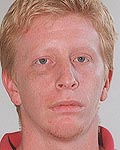 Convention center worker Michael Piatt said a man, believed to be Hauge, tied him up and tried to swindle money from his girlfriend.

"This guy approaches me and asks me for cigarettes," Piatt said. "I told him I didn't have any."

When the man asked him again for cigarettes, Piatt said, he swore, and that's when the man hit him.

"He punched me in the right side of the face and pulled a knife," Piatt said. "He asked me where I lived. That's the last thing I remembered."

Piatt said he must have told the assailant where he lived. Piatt said the next thing he remembers is waking up a couple of hours later in his 18th-floor apartment with the assailant inside.

"I was on my living room floor," Piatt said. "My face was all bloody and my head was killing me. My arms were tied behind my back."

Threatened with death

Piatt said the assailant threatened to throw him off the balcony if he didn't get any money. In panic, Piatt said, he offered up the phone number of his 22-year-old girlfriend in Indiana. The assailant tried calling her, but the line was busy, Piatt said.

Piatt said he told the assailant that his girlfriend might be on the Internet and the man then got on the computer and managed to contact her online.

"He told her that he was a Honolulu Police Department officer and that I was involved in a fight and needed $500 for bail," Piatt said. "He told her to 'Western Union' Mike $500."

Piatt said that he eventually asked to use the bathroom and, once there, freed himself. Piatt said he then ran through the front door and down a fire escape and hailed a cab, with the assailant in pursuit.

Piatt said the assailant fled when he got into the cab. He said the assailant stole $4, his CD player and a police scanner.
Where to send contributions
Contributions to the family of 81-year-old Canadian tourist Norman Chaplan, who died yesterday after being beaten in a Waikiki hotel restroom early Tuesday, may be sent to "Friends of the Chaplan Family" at any Bank of Hawai'i branch.
Checks also may be mailed to Bank of Hawai'i, Waikiki branch, 2228 Kalakaua Ave., Honolulu, HI 96815.