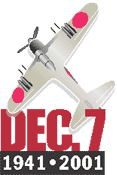 Commander Mitsuo Fuchida set the fateful events of Dec 7th in motion with the order: 'Attack, surprise achieved'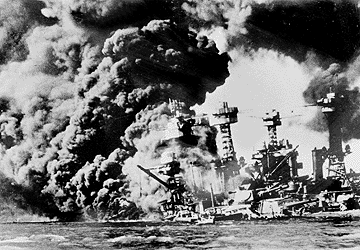 The battleship USS West Virginia burns alongside the battleship USS Tennessee. The West Virginia was one of four battleships sunk at Pearl Harbor
USS Arizona Memorial, National Park Service
A wrecked hangar and B-18 aircraft at Hickam Field. Nearly 400 people were killed or wounded at Hickam and 18 planes destroyed.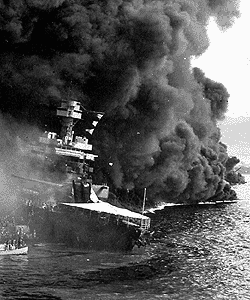 The battleship USS California was struck by two torpedoes and a bomb. It sank three days after the Dec. 7 attack.
U.S. Navy photo; State Archives photo (photo 4)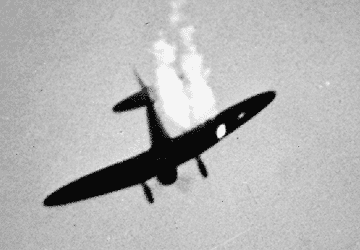 A Japanese bomber in flames. Japan lost 29 planes during the attack.
The ammunition magazine of the destroyer USS Shaw explodes. The blast cut the ship in two; the rear half remained afloat and the ship was eventually reconstructed.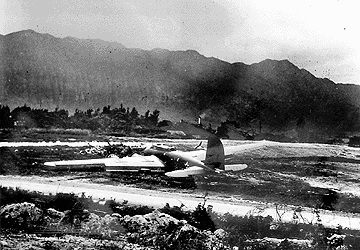 One of 12 unarmed B-17 bombers, which arrived from California during the attack, made an emergency landing at Bellows Field.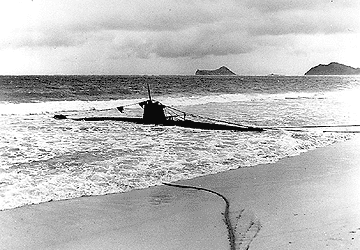 A Japanese midget submarine, beached at Bellows on Dec. 8 after failing to enter Pearl Harbor, gave the U.S. its first World War II prisoner of war, Ensign Kazuo Sakamaki.
National Archives and Records Adminstration